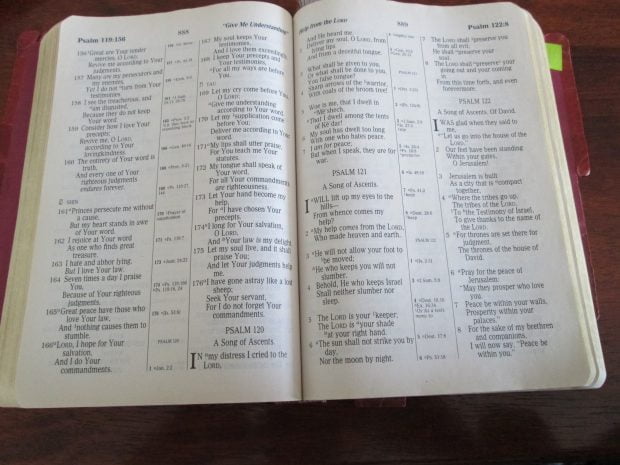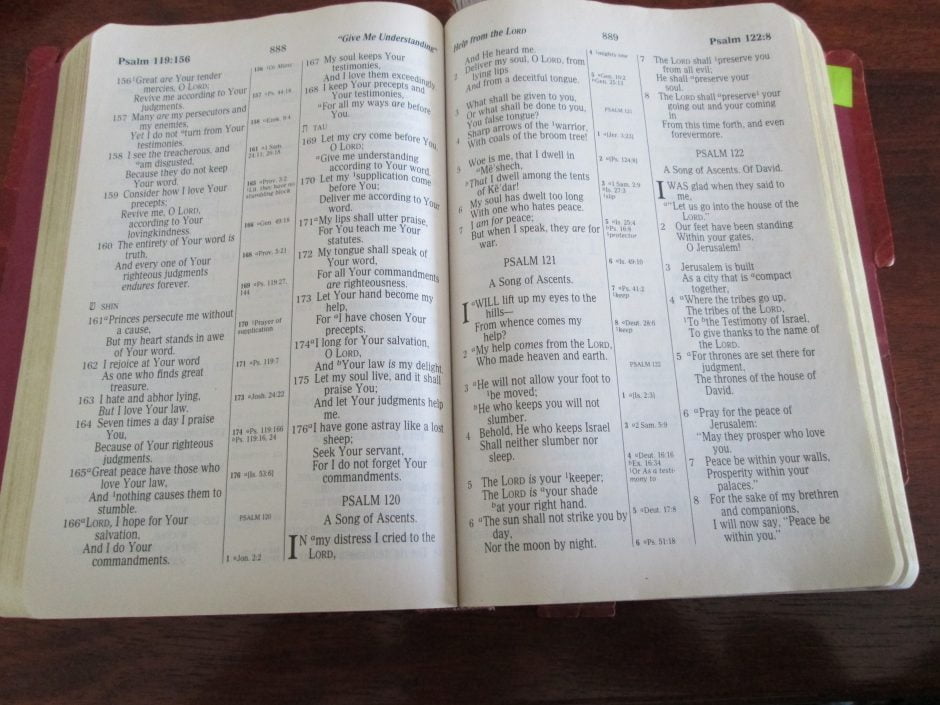 "If any of you lacks wisdom, let him ask God, who gives generously to all without reproach, and it will be given him" (James 1:5).

Hands up if you lack wisdom? Is yours in the air? Mine is. As our current situation goes on with no end in sight it becomes more difficult to know how to respond to it all. Certain phrases and clichés roll off our tongues easily. "Good thing our God is in control." "So thankful for the gift of faith to believe that our life is in God's hands." Stuff like that. And it's not that we don't believe it. Praise God, we do!

But at the same time, we need to be honest. Because some of us (many of us?) have our anxious moments. Some of us (most of us?) have times when we don't feel like we have what it takes to operate for much longer with this odd new-normal way of life. But even more to the point, some of us (probably all of us!) struggle to "count it all joy, my brothers, when you meet trials of various kinds" (verse 2).

James has exhorted us to consider it joy in going through trials because the trials show that God is busy in our lives, shaping and moulding us so that we may be "perfect and complete, lacking in nothing" (verse 4). To ask the question in the simplest way possible, do you have the wisdom needed to experience this trial as joy?

Now your hand is really high up in the air! "Yes, I lack that wisdom!" But then immediately the hand comes down and adopts a posture of prayer, "Lord, please give me the wisdom needed to count this trial, too, as joy. Joy because you are using this to grow my faith … cement more firmly in place my dependence on you."

And that's the point that James is making here. "If any of you…" (and we can all immediately chime in, "I do") … "If any of you lacks wisdom, let him ask God, who gives generously to all without reproach, and it will be given to him."

But what exactly are we asking of God? What is it that only God can give that will allow us, even in our more anxious moments, to count this trial a joy? It's wisdom. Biblical wisdom. Which is what we need to know. Searching the scriptures tells us that wisdom is the gift of knowing in faith how to apply the truths of God's Word practically to the situations of daily life. Proverbs 9:10 says it this way, "the fear of the LORD is the beginning of wisdom". Fearing God is to know Him, to stand in awe of Him, to love Him. It is to live in obedience to Him. That's where wisdom starts. That's wisdom's fountain. Wisdom is that wonderful gift from God that allows us to take what you know of God, what we believe about Him and His activity in this world, and consider our present circumstances through that lens. More, it is that gift that allows you, child of His that you are, to act and think in a biblical way through this present crisis.

To make it practical: You've just been laid off from work, or your wedding plans have been up-ended, or you're dreading what's involved in overseeing the kids' school work at home, or you find yourself glued to the news (you hate it but can't help yourself), or you know you are overly anxious but just don't know what to do about it, or … and you can fill in your particular challenge or situation. Wisdom is knowing how to respond and how to act in accordance with what God has revealed in His Word. It is to be able to truly trust that, as finances become tighter, God will provide—even if it means living on a little less. It is to know how to be content even then. It is to accept graciously and thankfully the help offered by others, or by the deacons. It is to make decisions about your wedding day carefully and prayerfully. It is to do so without getting upset or angry. It is to tackle the kids' school work one day at a time in prayerful dependence on your Father in heaven. It is to take every anxious thought and lay it before the throne of the King of the universe even as you remind yourself from the Word of His total sovereignty.

But more than all of that, wisdom is to be able to accept, no, to be joyful that God is busy in your life and mine; busy growing us in Christ's likeness. It is to have joy, even now.

And if you lack that wisdom—and again, who of us doesn't—then "let him ask God, who gives generously to all without reproach, and it will be given him". That "let him ask" is an imperative, a command. If you lack that wisdom you must ask God. Yes, you may, but also must!

And listen, your Father in heaven isn't going to reproach you for asking. He understands what you are going through. Your Saviour sympathizes with you (Hebrews 4:15). Just go ahead and, in obedience to His command here, ask and it "will be given". Given … generously!

So, don't wait any longer. Ask for wisdom and receive it thankfully from your Father in heaven!